The counselor of the Australian Embassy in Beijing and consul of the Australian Consulate General in Guangzhou visited Kohodo
Release time:2019-02-20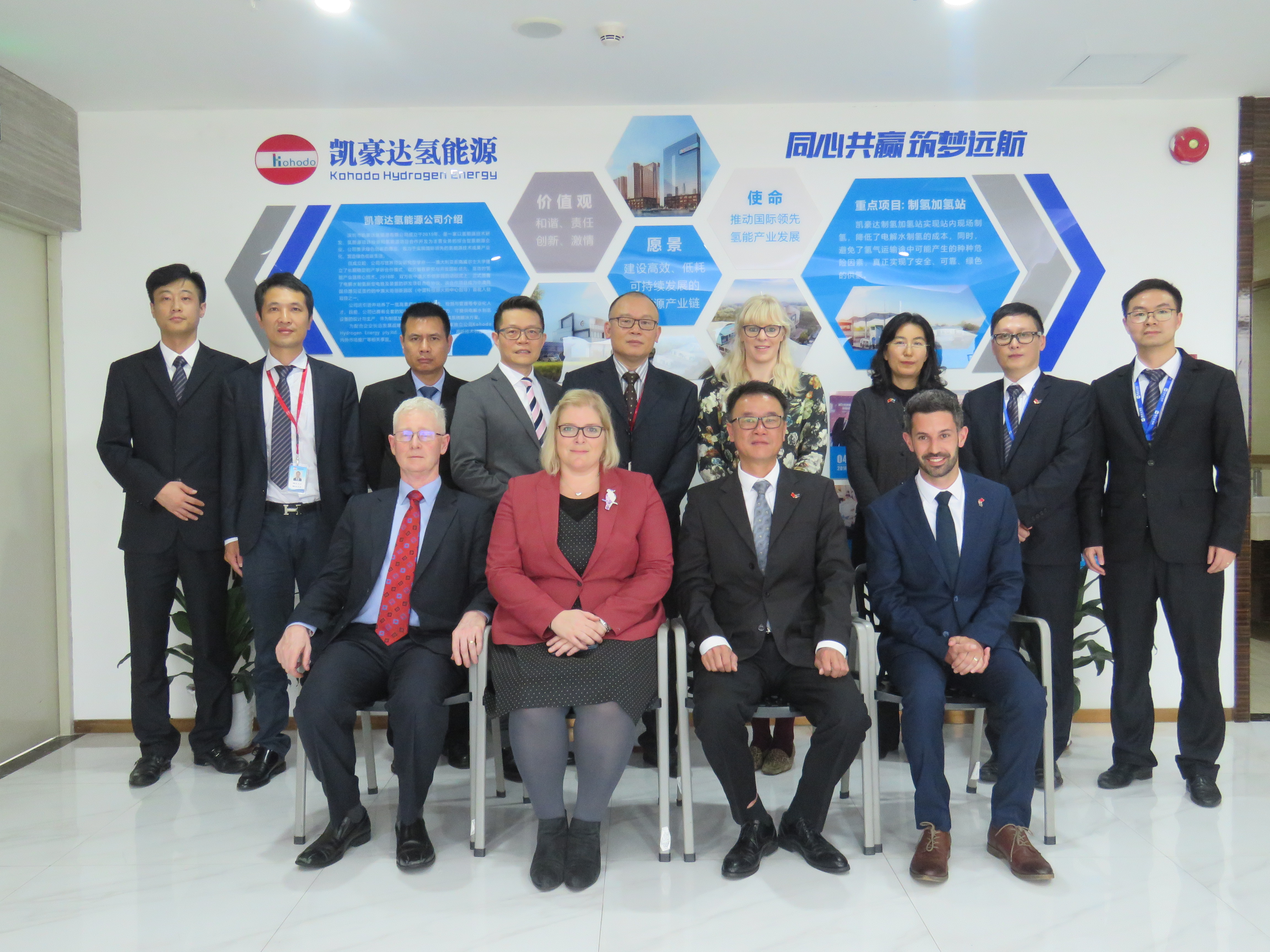 On February 19, Ms. Joanna Bunting, counselor of the Australian embassy in Beijing, Mr. Geoff Matthews, consul of the Australian consul-general in Guangzhou and other delegations visited Kohodo to conduct in-depth communications on hydrogen energy. Kevin Chen, general manager of Kohodo Hydrogen Energy, along with the team, gave a warm reception and attended the meeting.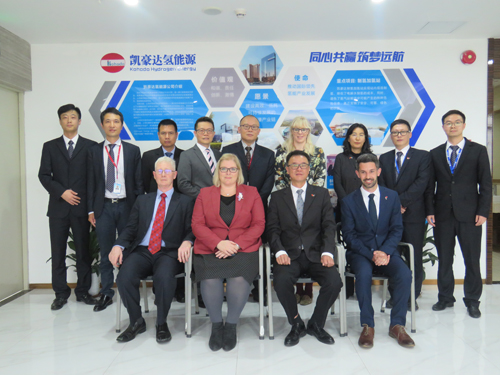 At the meeting, Kevin Chen introduced the cooperation background and future development direction of the company's new water electrolysis hydrogen production technology to the visiting group, and highlighted the commercial application direction of Kohodo Hydrogen Energy project.The visiting group expressed strong interest in the project and affirmed the technical development of the company. Ms. Bunting said, in recent years, the Australian government who attaches great importance to the development clean energy, is on an all-round layout of the new energy industry development strategy and will give preferential support to new energy enterprises in policy and capital. The cooperative project between Kohodo and UNSW in Australia is in line with the strategic objectives of renewable energy policy in Australia, which provides a case study for Australia and will contribute to the high-quality and efficient development of renewable energy.
The visiting group raised questions to Kohodo in regard to school-enterprise cooperation, the development situation and prospect of hydrogen energy industry at home and abroad. The two sides also carried out in-depth discussions on the cooperation between Kohodo and UNSW, the support direction of renewable energy hydrogen production project, project funding support, investment and policy support for research and development projects, and the deepening cooperation between China and Australia in clean energy.
Afterwards, the visiting group visited the HRS with on-site generation and the layout model of distributed hydrogen energy storage, paying special attention to the project planning, investment cost and economic benefits.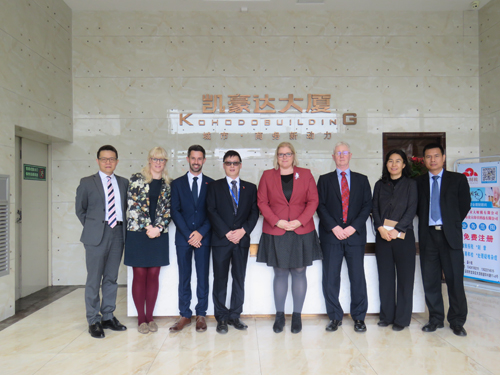 According to the visiting group, hydrogen energy is the inevitable direction of world energy development, and the embassy will promote the high-quality development of hydrogen energy industry from the height of energy strategic planning, and provide strong support for Kohodo to develop hydrogen in Australia through multiple channels.