KOHODO-UNSW Hydrogen Energy Joint Laboratory was established
Release time:2018-11-19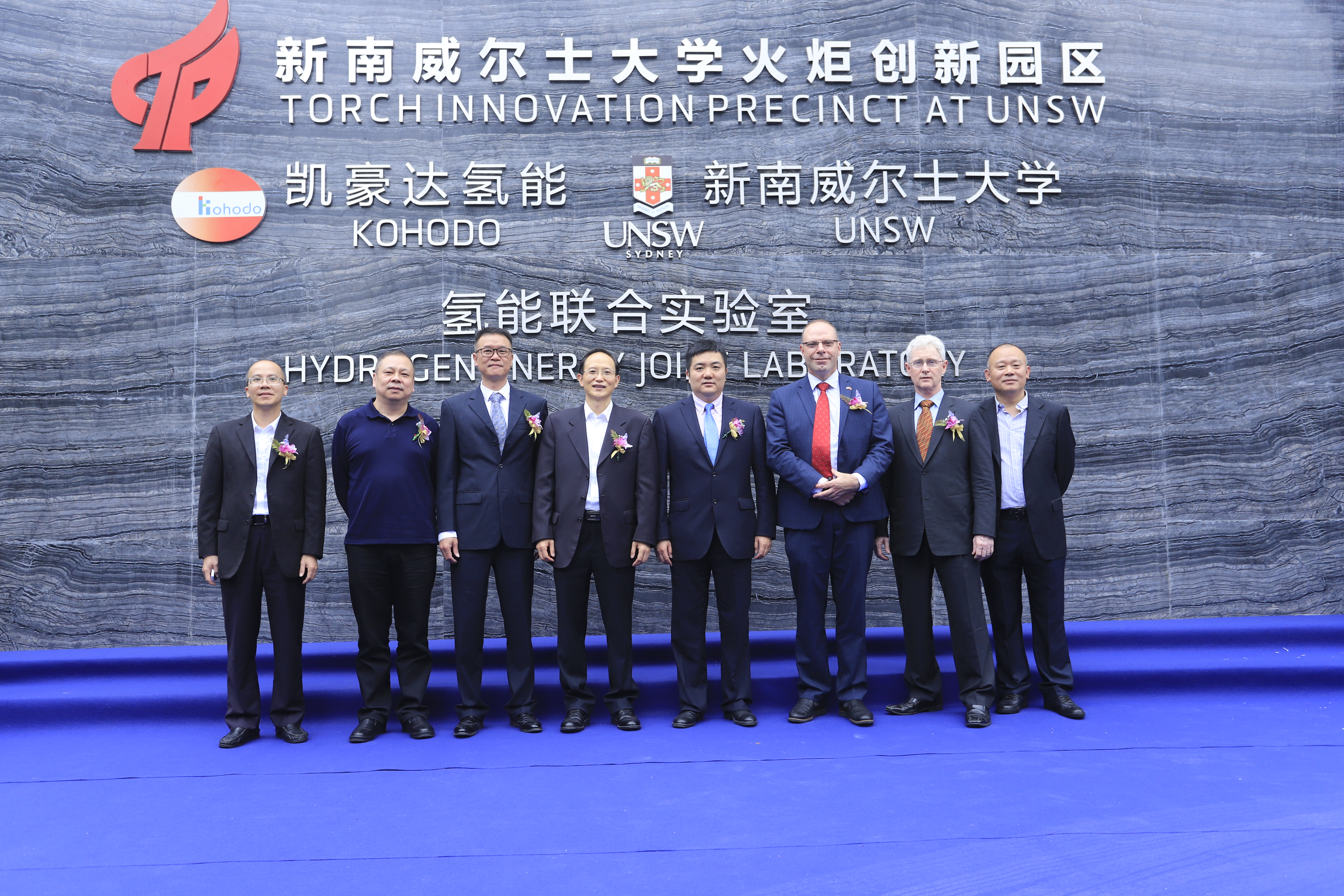 As a clean and renewable energy, hydrogen has been given special attention by government and entrepreneurs around the world. It has also become an important way for energy storage provided the ever-accelerated technology development. On 16th Nov, the KOHODO-UNSW Hydrogen Energy Joint Laboratory was established to put Kohodo in position to embrace a new hydrogen economy.
In 2016, Kohodo established a long term and stable cooperation relationship with UNSW since multiple collaboration research agreements were signed. The water electrolysis hydrogen generation technology developed by UNSW and Kohodo was one of the five projects to be included in the Sino-Australian Torch Innovation Precinct at UNSW-Ministry of Science and Technology. Up till now, the technology has been successfully industrialized and outperformed competitors by 10-15%.
Not long ago, Kohodo and UNSW has signed the memorandum to set up a joint laboratory, aiming to establish an innovation channel and joint laboratory for international cooperation, which promotes the knowledge exchange between Australia and China, accelerates human resources cultivation, deepens international science cooperation, effectively pours resources, and enhances innovation capabilities. Now the establishment of the joint laboratory will further facilitate Sino-Australian cooperation and the industrialization of hydrogen energy, promoting hydrogen energy elsewhere other than Shenzhen.