Kohoho Hydrogen Energy listed "Shenzhen 2019 major project plan"!
Release time:2019-02-21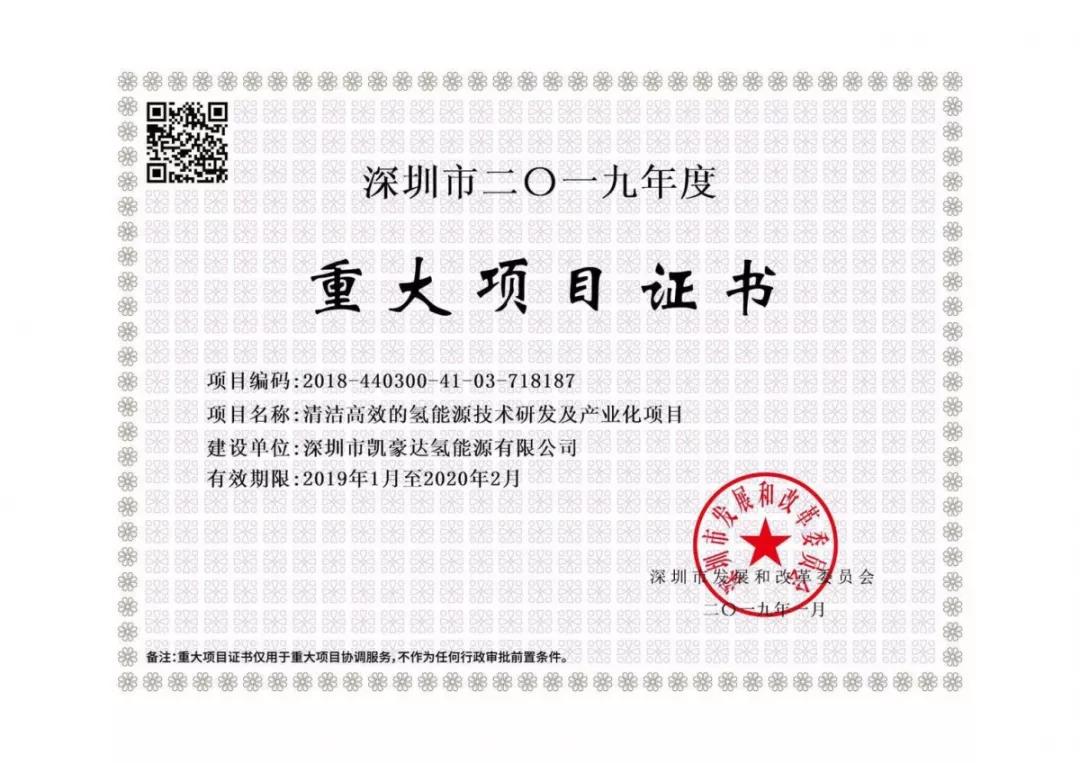 On February 21, Kohodo's hydrogen energy project was listed as one of Shenzhen's major projects and was granted a certificate.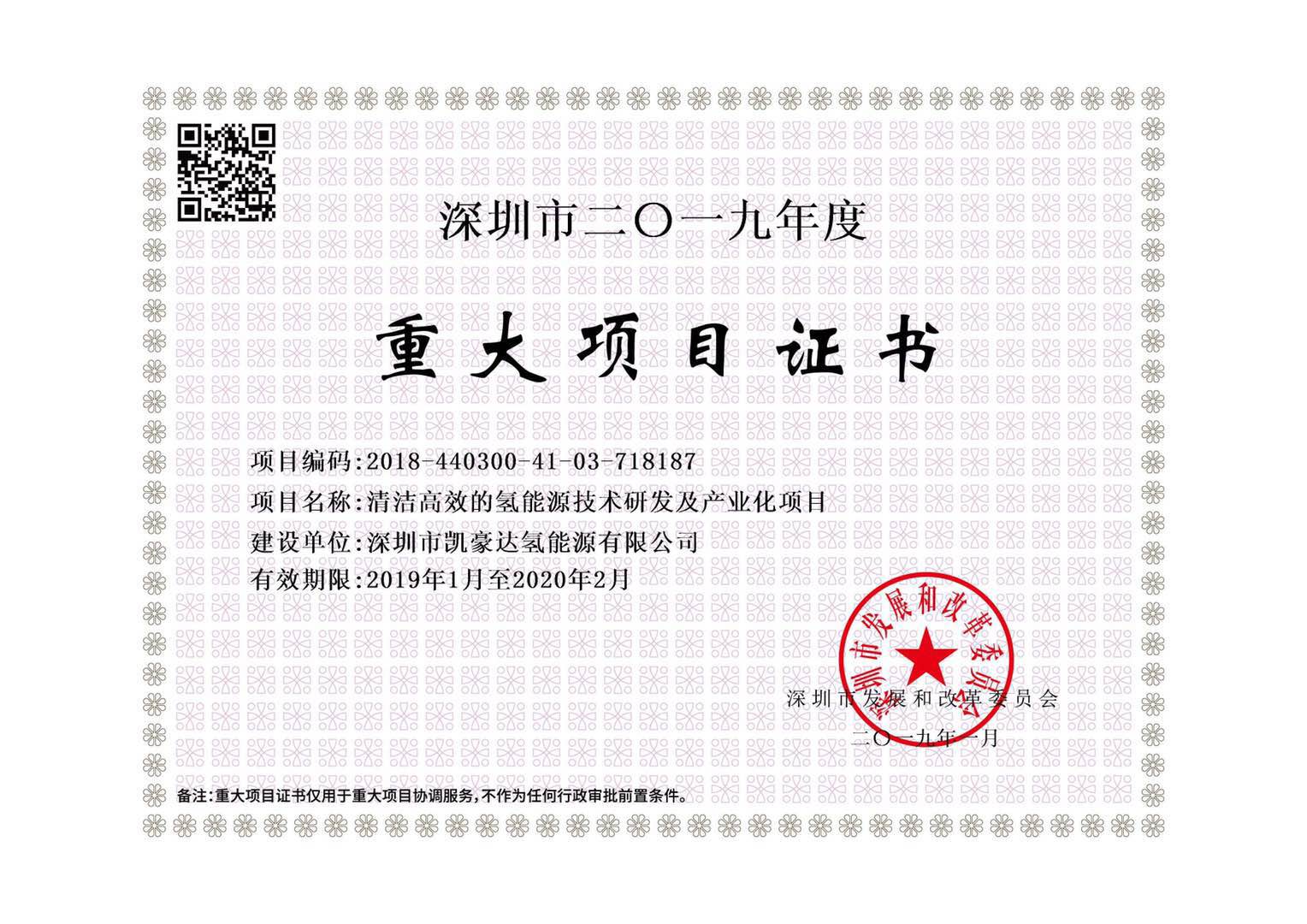 Major projects refer to fixed assets investment projects that conform to the industrial development orientation of the city, have a significant impact on the economic and social development of the city, have a large investment scale, and are included in the annual major project plan according to the prescribed procedures.
The total investment is expected to be 350million yuan. The investment is mainly used in the construction of HRS with on-site generation and FCEVS operation demonstration line, research and development laboratory, pilot plant, equipment and raw materials procurement, and the construction of two water electrolysis hydrogen production equipment line.
Through the construction and operation of the pilot project, it aims to accelerate the demonstration application of hydrogen fuel cell vehicles, the development of the hydrogen industry, and to build the hydrogen industry highlands with international influence.
In addition, through the implementation of this project, it will promote the localized production of water electrolysis hydrogen production equipment in Shenzhen, guarantee hydrogen supply, make up for the bottleneck of key links in the industry, and fill in the missing links and gaps of key equipment production projects for the development of hydrogen fuel cell industry in Guangdong province.
After the project is fully completed and put into operation, it is expected to achieve an annual output value of more than 300 million yuan, create more than 10 million yuan in tax revenue and provide more than 100 jobs. At the same time, it brings new economic growth points as it effectively promotes the development of hydrogen generation equipment, hydrogen energy storage and transportation etc.
Kohodo Hydrogen Energy, registered in Longhua district, Shenzhen in 2015, is affiliated to Kohodo Group. It is a comprehensive hydrogen energy enterprise with the main business of hydrogen energy technology R&D and hydrogen energy project investment. The main focus of the company is R&D and production of new hydrogen generation equipment, construction and operation of HRS, renewable energy (solar energy) hydrogen production, power generation and energy storage system.
At present, Kohodo Hydrogen Energy has fully mastered technology required for the production of water electrolysis hydrogen production equipment, as well as the construction and operation HRS with on-site generation and the ability to provide tailored products according to different needs. The 0.1nm3 / h-1000 Nm3/h (hydrogen production capacity) water electrolysis hydrogen production equipment independently produced by the company has the advantages of energy saving and high efficiency, high integration, small volume, zero emission, no pollution, digital monitoring operation and long service life, which provides a strong guarantee for the implementation of major projects.